All third member parts are
cleaned and painted to customers
choice of color. We use USA made
"Timken" bearings only and
"National" brand triple lip seals.
All rearends come with a complete
spec sheet. We are the only shop
that supplies this documentation!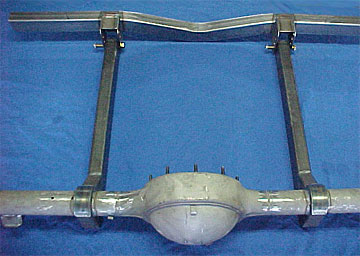 We are set up to fabricate
new rearend housings.
8" or 9' Ford. Or any other
manufacturer. Any width, any
bearing combo. We can even
set it up for rear disc brakes.
All housings are jig welded.
All welding is TIG welding.